How It Works
1. Lender Creates Rate Sheet
Lenders create rate sheets to define credit box, index, and spread. Rates are updated automatically based on popular indexes. Only verified lenders are approved as lenders with SkyMeta. Lenders are companies lending capital they control and performing their own underwriting.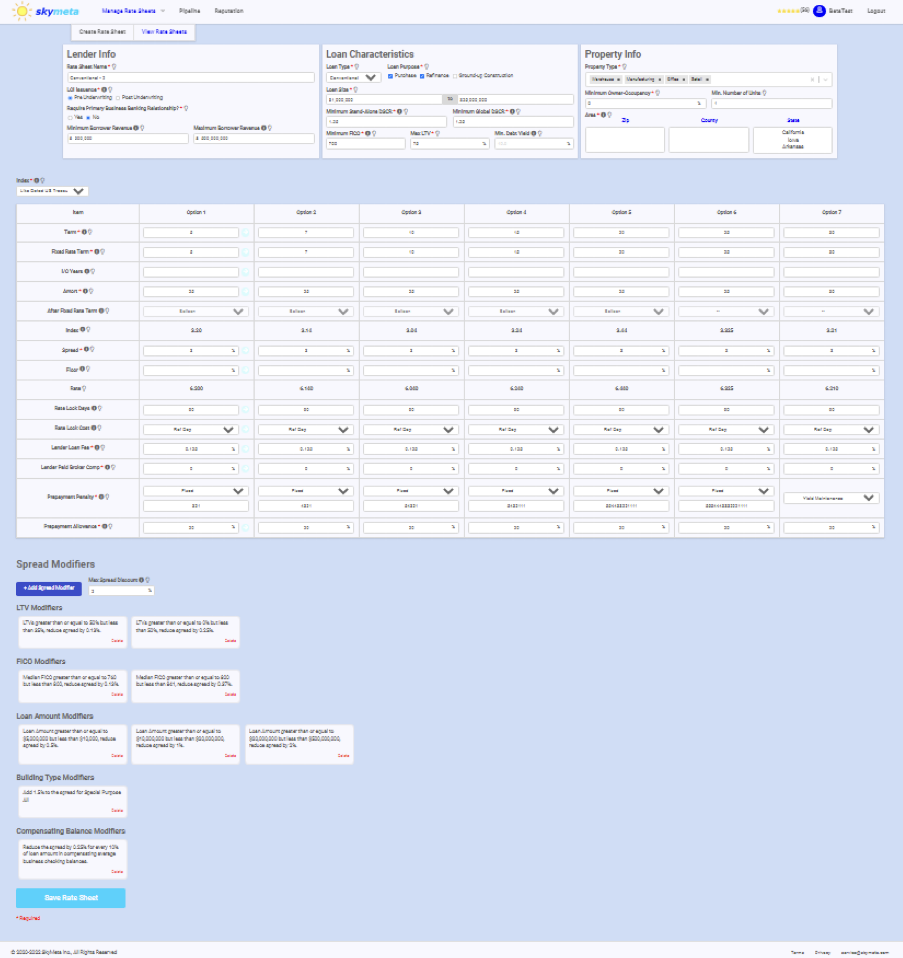 2. Broker Enters Deal
Broker enters deal parameters for a loan they are placing. No names or addresses are required. Deal confidentiality is protected.

3. Broker Views Options
Financing options are built algorithmically and anonymously from lender rate sheets and presented to the broker with great detail and real time pricing for fast and awesome deal placement. No lender names are divulged. Lender pricing confidentiality is protected.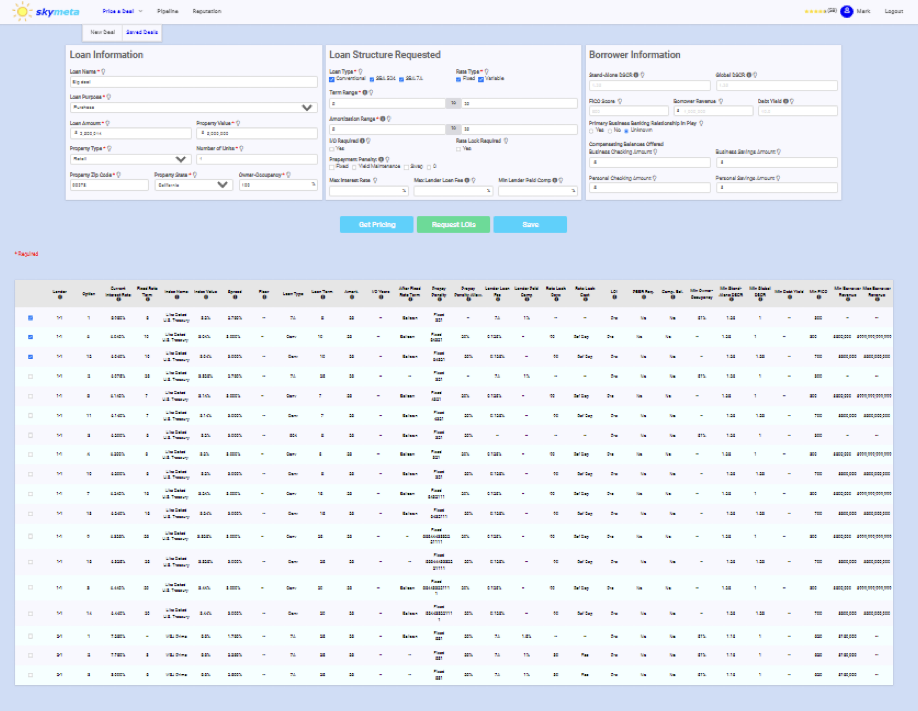 4. Broker Requests LOI
Broker selects the options that are the best fit and requests LOIs. Broker pays $15 per LOI request to incentivize them to keep the number of requests small and respect lenders' time. Lender pays $15 per LOI request to incentivize them to keep their credit box and spreads accurate to respect brokers' time, deliver approvals, and win deals.

5. Broker and Lender Introduced
LOI requests are sent to the appropriate lender(s), introductions are made, and deal is placed in pipelines to facilitate confidential communications between broker and lender.

6. Reviews
Deal is booked, or not. Broker and lender can review each other. Reviews and recommendations build powerful reputations, incentivize good behavior, and earn trust.